please visit www.poolynk.com and follow us on SC Motorsport @ Facebook for more information!
NEWS: 
Schedule 2020 is online - see below!
All pictures are copyright of SC Motorsport if not stated otherwise. Please do not reproduce without written permission.
Thanks for visiting us and your interest in our activities. For more than 20 years we're not only collecting and restoring classic sports and racing cars but living our childhood dreams of being racers. The loving understanding and support of our families are key factors to make that happen.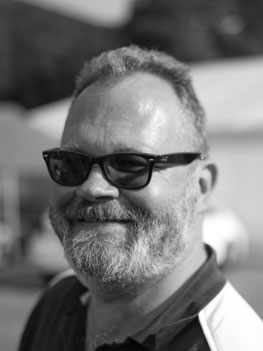 Stephan Collisi (Owner/Driver)
50, married, 2 sons 
Entrepreneur
Motorsport since 1999
 - FIA Historic Hillclimb Challenge
 - Deutsche Bergmeisterschaft
 - Luxemburgische Bergmeisterschaft
 - Österreichische Bergmeisterschaft
 - Schweizer Bergmeisterschaft
 - Super Sports Cup
 - Sportwagen Berg Cup
 - IG Rennsportfahrzeuge
 - Race History on Track
For most races we join Behnke Motorsport, a Munich based team using two Osella PA 20 and a Tatuus Formula Master for hillclimbs and two Behnke Condor Hart 420R for historic events like "Sounds Of Speed" at the Salzburgring.
27.02.-01.03. M&G Retro Classics Stuttgart
24.-26.04. M&G Hockenheim Historic in Memory of Jim Clark
02.-03.05. DBM Eschdorf/LU
13.-15.06. DBM/EBM Glasbach
27.-28.06. DBM Iberg
25.-26.07. DBM Hauenstein
01.-02.08. DBM Osnabrück
11.-13.09. DBM Eichenbühl
26.-27.09. DBM St. Agatha/AT
03.-04.10. DBM Mickhausen
11.-13.11. M&G Professional MotorSport World Expo Köln
M&G = Meet and great us at international shows
DBM = Deutsche Bergmeisterschaft
EBM = Europa Bergmeisterschaft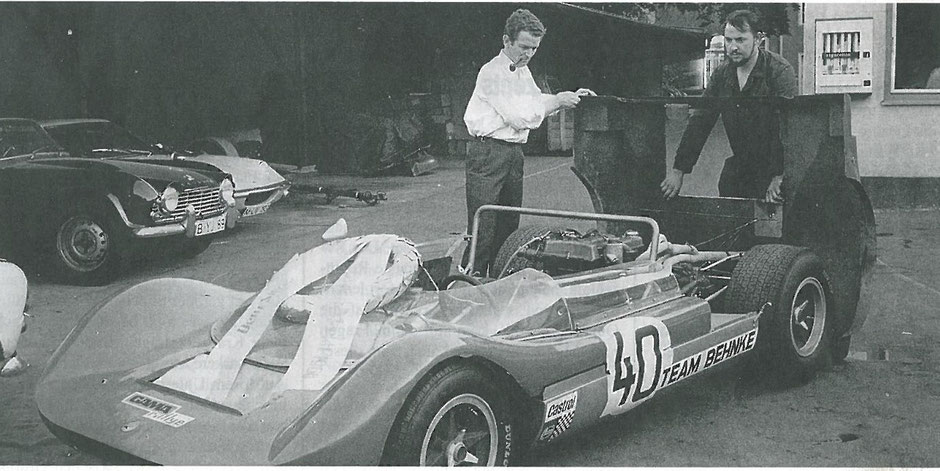 Peter Behnke sen. (right)
Autohaus Behnke, Brienner Straße 1, Munich was the official importer of Lotus cars in Germany in the sixties, so the chassis were very much inspired by the Lotus 23 layout. They used various engine/gearbox combinations from Alfa, BMW M10/12, DKW 2 stroke engines, all kind of Ford 4 and 6 cylinders with/without turbos, Glas, Martin V8, NSU and Porsche Carrera 6. Hewland and Porsche gearboxes were the common choice but some pretty rare units like the Colotti Formula 1 box were used as well. As not all chassis were delivered race ready including a body the former owners frequently finished and modified their race cars to their own specification which meant that a lot of different thoroughbreds bearing the Behnke name enriched the racing scene since the late sixties. 17 Behnke Condors have been built in Munich from 1966 to 1978.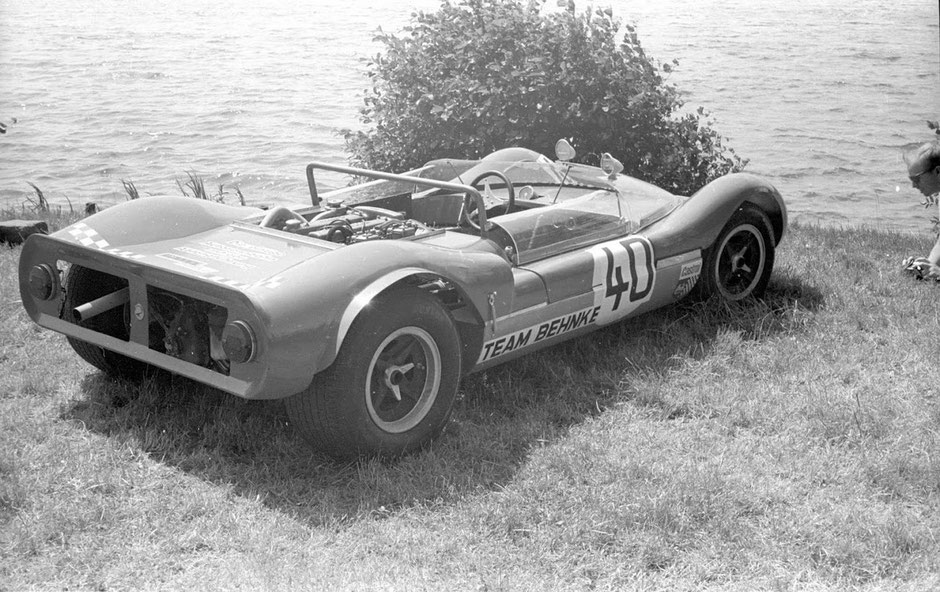 Manfred Behnke entering a Behnke Condor Ford TC Group 6 in Norrisring 200 Miles on June 30, 1968.
Our third Behnke Condor from 1968 is powered by a BMW M10 engine which has been restored by Peter Behnke sen. and Christian B. our chief mechanic. First outing was the Eschdorf Hill Race 2013 in Luxemburg.
First owner/driver of "C41141" was Peter Schäbitz of München, who entered the car from 1972 onwards in hillclimbs and sportscar races. We took the car over from Behnke Motorsport in July 2010 and used it for hillclimbs in the Sportwagen Berg Cup in Germany, Switzerland and Austria where we celebrated various class and group wins until end of 2011 season. It's powered by a Hart 420R F2 powerplant using a Hewland FT200 gearbox to get the power down on the street. Beginning of 2012 C41141 went back to the Behnke stables.
First owner/driver of "HW001" was Helmut Wagner of München, who entered the car from 1969 to the early seventies in hillclimbs and popular airfield races. At the beginning he used a 1100cc Ford Cosworth engine and later changed to 1600cc Ford XFlow, Lotus T/C and Cosworth BDAs in combination with a Hewland Mk5 gearbox. In January 1996 Peter Behnke, the original constructor bought the car back, restored and prepared it, before his son Michael Behnke raced  it from 1997 on. We owned the car from February 2000 to June 2010 and have entered it in hillclimbs in the Sportwagen Berg Cup in Germany and Austria as well as in the Orwell SuperSportsCup all over Europe, where we celebrated various class and group wins.
Pictures at Hockenheim are copyright of Huter Marketing and used with kind permission
Pictures at Erfurt are copyright of 100 Octane and used with kind permission
The Crosslé Car Company was founded by John and Rosemary Crosslé in 1957, and soon established itself as a manufacturer of high quality racing cars for those wishing to participate in the expanding motor-sport scene after the war. John Crosslé's attention to detail and value for money ideals, coupled with good design and sensible strong construction soon led to a rapidly expanding company. Early beginnings in 1172 Ford Specials soon led to the building of replicas for John's friends. Formula Juniors and sports cars soon followed. Single seaters encompassed Formula Two and Formula 5000. A full list of cars produced can be seen on the historic section of their Website. The company became a real world leader when the formula Ford class was formed and was soon leading the field in both Europe and America. Crosslé Cars soon became established as one of the leading racing car manufacturers in the world, and certainly the largest producer of competitive cars in Ireland. Many Irish drivers who went on to international success started their careers in a Crosslé Formula Ford. They are currently producing a new run of the 1966 9S sports car. The design has been modified to allow the use of the modern Ford Zetec two-litre engine. Great attention has been paid to low maintenance and running costs - see New 9S on their webpage for more information.  (copied with kind permission from the Crosslé Car Company)
Three F5000 chassis have been built of which two went to America to be raced in Formula A and the last one stayed in Europe where it was entered by Fred Saunders, a deep sea diver from Ireland, in more than 30 rounds of the European Formula 5000 series. Part of the series were a couple of non championship F1 races where Fred competed against famous names like Graham Hill, Jackie Stuart, John Surtees, Jochen Rindt, Emerson Fittipaldi, Clay Regazzoni and others. This gives us goosebumps whenever we get in the car. 
At the beginning a Rover V8 was installed in the wingless car but over the years this 15F has been developed and modified a lot. During the restoration we went back to the appearance when Fearless Fred raced it. The people love the car whereever we go and it's huge fun as F5000 is still the cheapest way of racing a proper late 60 early 70 Formula 1 car.
In September 2012 the 15F has been sold and went on to Austria to be used in the Histocup series.
What's more thrilling than a find like our Moore Mk2? Build by Rick Moore (father of Greg Moore of Indy car fame) in the late sixties, entered in two rounds of the CanAm series in 1970 and 1971 in Edmonton Canada and a couple of national/local sportscar races in Canada the car sat in a barn untouched for 30 years. We bought it and owned it in Germany from 2004 to July 2012 but due to change of our plans we sold the car to France where it will be restored and raced pretty soon together with the Moore Mk1.
Our 1961 Lotus Seven S2 Cosworth 1340, one of the first S2 Sevens built.
Our faithful race transporter, a Mercedes Benz LN814 which was a mobile bank in its first life. We have modified the rear compartment to transport a race car, tools and spares and the front part for living.
Hockenheim Historic - Behnke Condor BMW - April 2016
We had been invited to demonstrate the Behnke Condor together with other CANAM and INTERSERIE Cars in a demonstration run Saturday and Sunday around noon. What a fantastic weekend in the wet. The Condor went extremely well in the rain and Stephan overtook two Porsche 917 (Kurzheck and /30) at once down the start/finish straight. Great to see so many of you again! There's a little link to a nice video of the warmup.
Auto Classic Magazine - Behnke Condor BMW - November 2015
AUTO CLASSIC Magazine in Germany presents our Behnke Condor in the January/February 2016 edition with a three pages profile following an interview at the 48. Int. Osnabrücker Bergrennen in August 2015. Thanks to AUTO CLASSIC Magazine for the kind permission to publish this copy.
DOWNLOAD please don't publish this article w/o written permission by the author!
Stadtrennen Erfurt - Crosslé 15F - May 2009
Erfurt 2009 pictures are copyright of www.100octane.de and shown with kind permission.